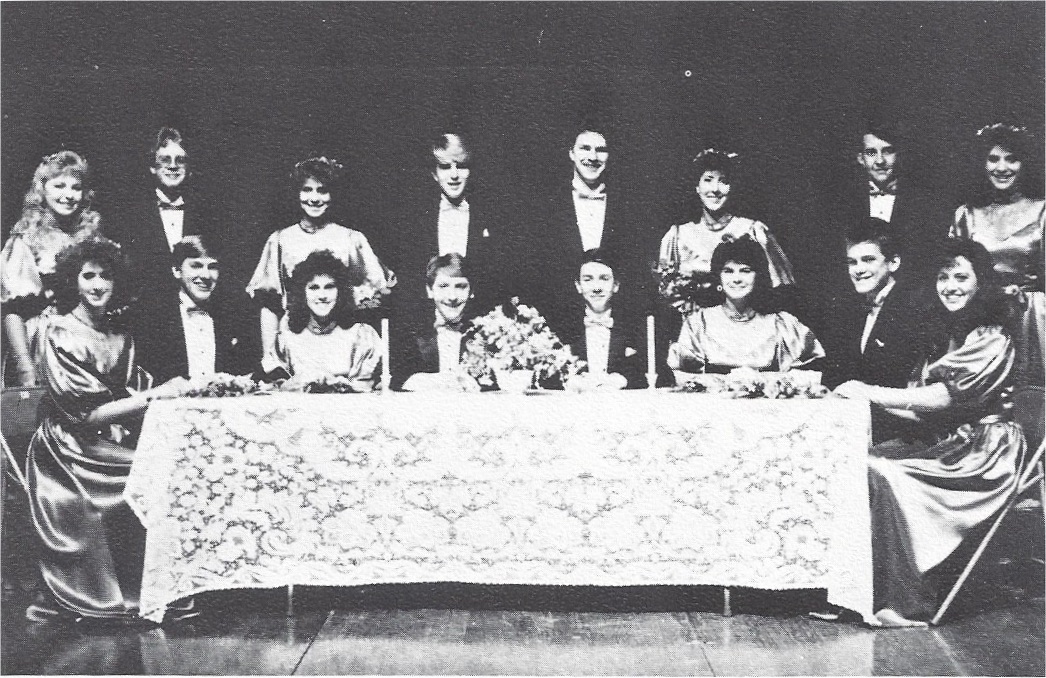 SEATED: Leslie P., Dan L., Jill G., Steve H., David G., ME!, Dennis L., Debbie W.
STANDING: Lisa C., Alex W., Missy B., Andy D., Brian M., Renee S. (Dude! the yearbook totally spelled your name Reene. Not cool.), Andy G., Karen C.
Madrigals is automatically part of the All City Choir and Te Deum was the song we sang that year. We thought it was a shame to only sing it once, so Mr. Pete added it to our fall concert.