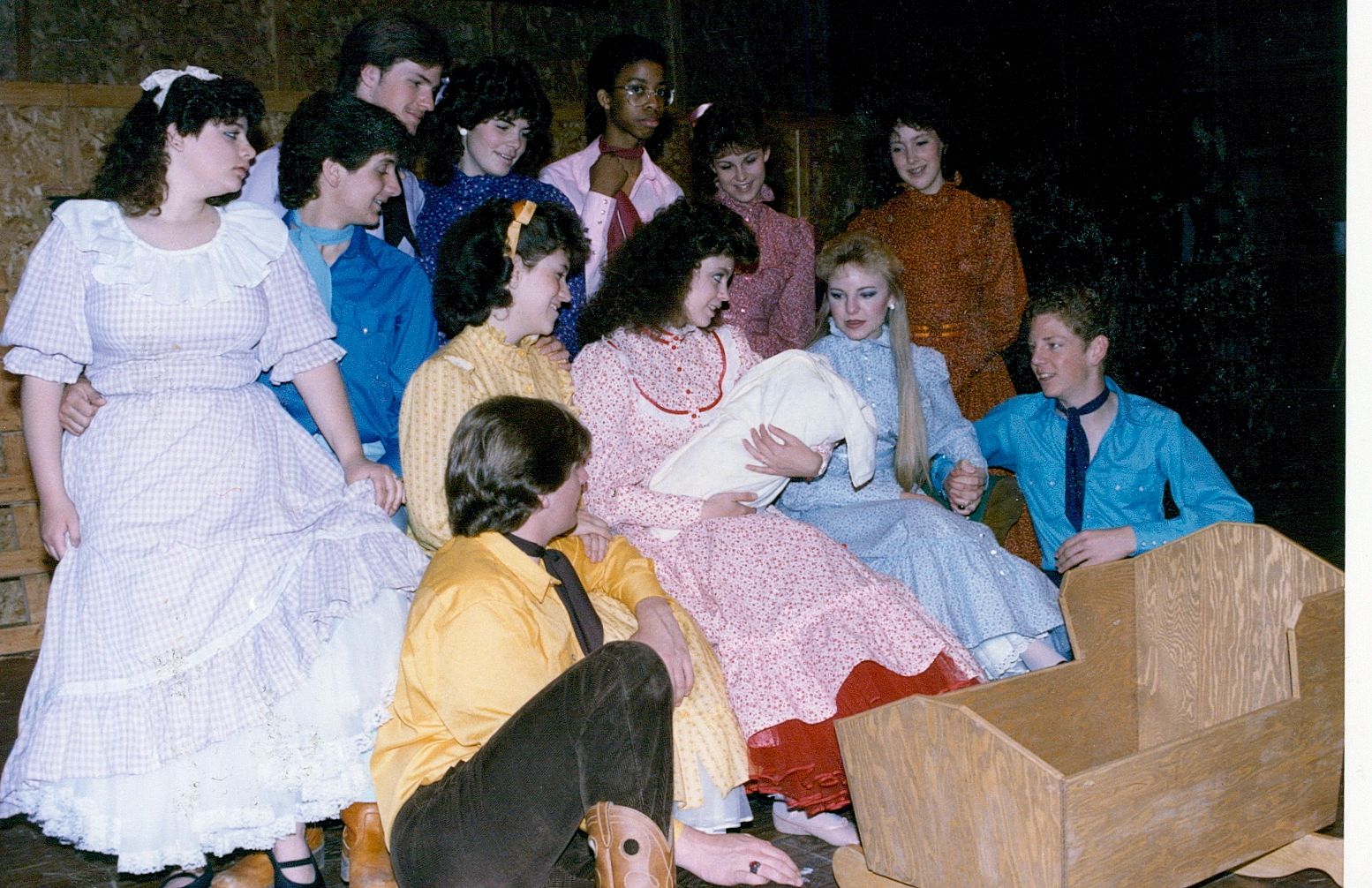 Now, this isn't actually a picture of Montage, but I've already posted the only pic of Montage I have from 1984-1985. Twice. This is a picture (promotional, I can tell by the earrings I forgot to take off and our general lack of stage makeup) from our 1985 production of Seven Brides for Seven Brothers. All but three of the people pictured were in Montage that year as well.
FRONT ROW: Tom I., Tracy M., Suzanne S., Lisa C. (sophomore), Chris F.
BACK ROW: Lisa C. (junior), Jeff P., Brian M., ME!, Tom B., Jill G., Renee S.
"Kiss Today Goodbye" from A Chorus Line solo by Lisa C. (sophomore)
I Won't Hold You Back solo by Brian M.