Instead of duplicating the picture from the fall concert, I decided to post pictures from our spring trip to LA for the Young Americans (Brian, correct me if I'm wrong on the name, please) competition.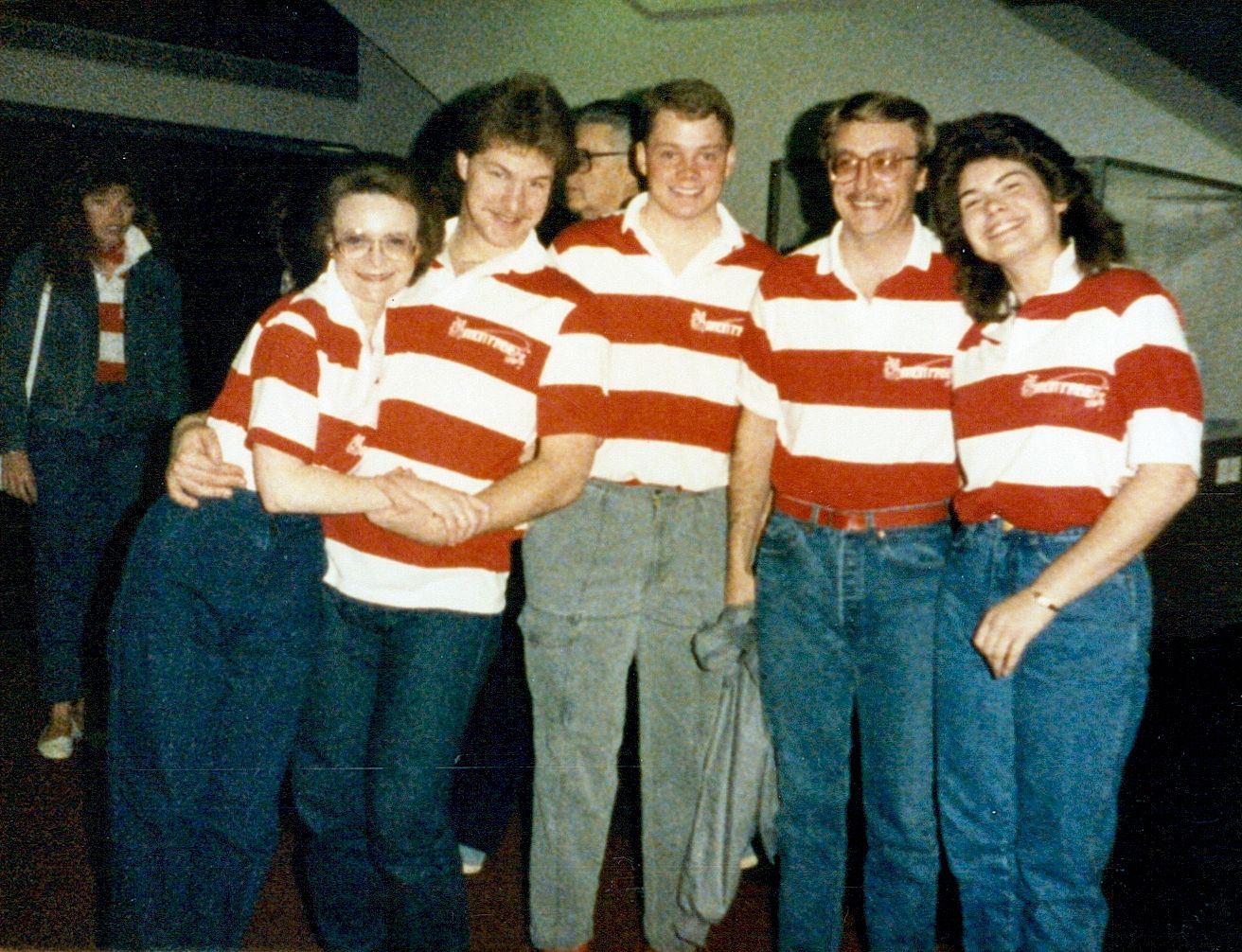 Some of us at the airport waiting to board the plane. In those days, kids, you could go all the way to the gate without a ticket to watch people boarding the plane. Crazy, right?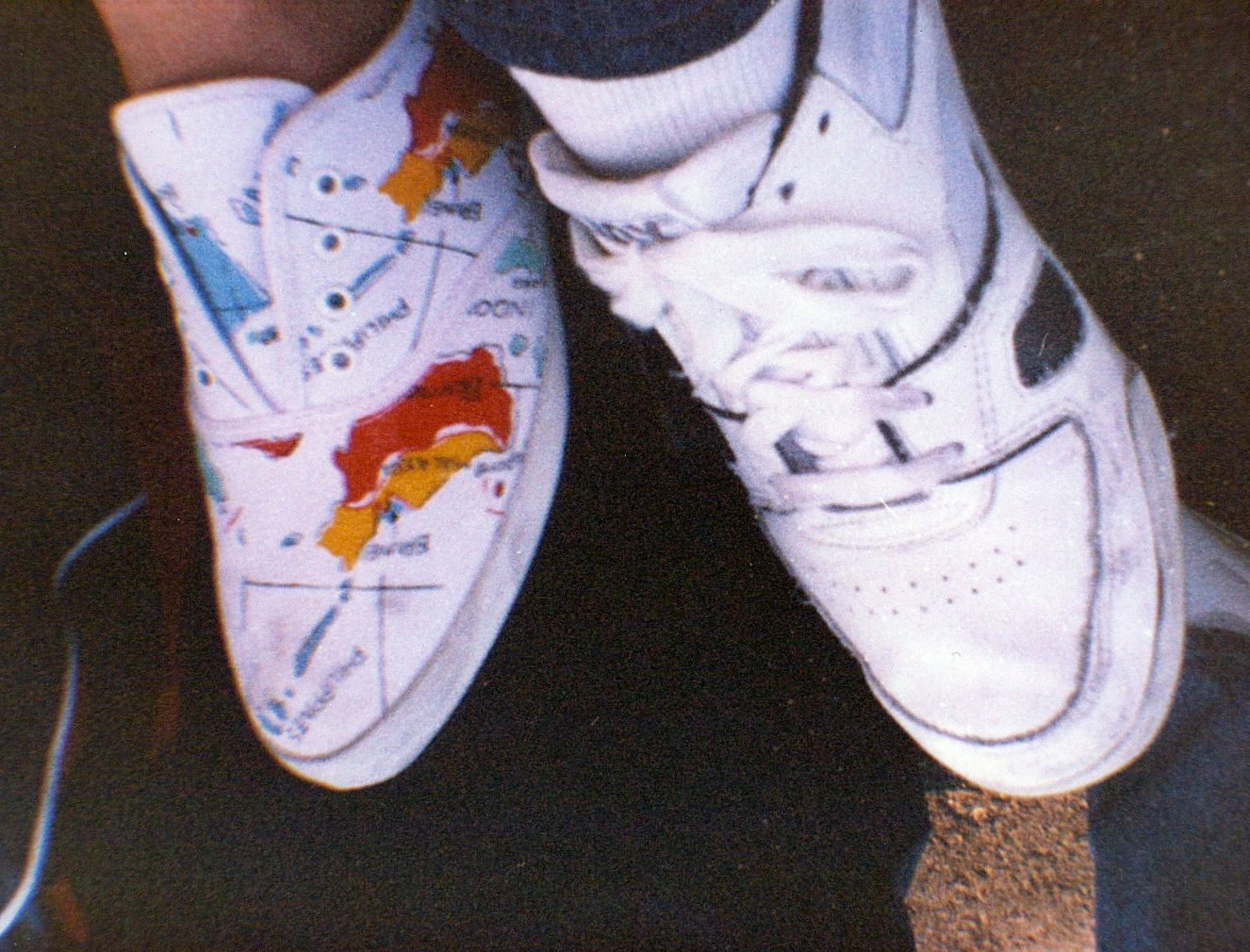 Two shoes, mine and Ray's respectively. I was so proud of my cool shoes with the map on them. That was before the blisters.
Renee Z. and Julie M. getting ready to watch the Disneyland parade.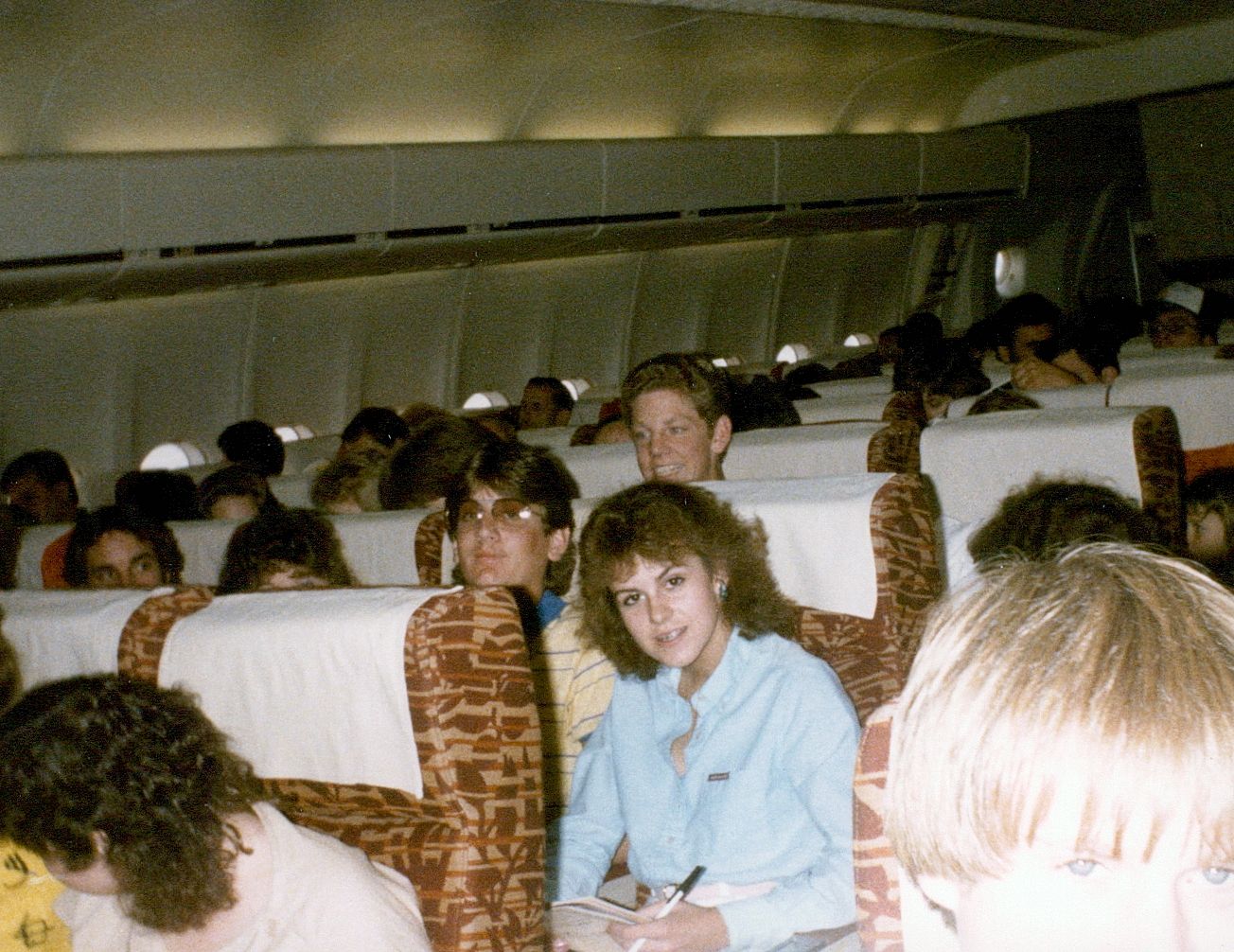 I uploaded this picture because it was in with pictures of our California trip. Then I looked closer and saw Chris F. and Jeff P. with Jill and realized this is from the New York trip my sophomore year. I decided to leave it in because Jill looks so cute.
Dawn E. and a plate of Goldfish. Some things never change.
*Edit: I realize now that this sounds as if Dawn is constantly eating Goldfish. I don't know if that's true, I'll have to ask her. What I meant is that Dawn is still gorgeous and kids still eat Goldfish.