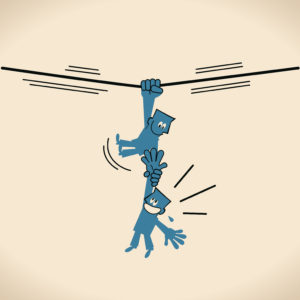 I didn't get much sleep this week. I had three meetings and the nerves really got to me. Two of the meetings were for school and the other was just for me.
To recap the plan from last week's post, we needed
FBA/BIP and accommodations to be in place – √ (Yes, I know that's a square root sign, but I couldn't find a checkmark. Refer to first sentence of this post.)
Officially change Zookeeper's name and submit it to school – √
Meet teacher and special education teacher before school starts – √ and meetings to be described in this post
Mom talk to class about autism – much sweating, hemming, and hawing has commenced regarding this step
Mom/Dad check in with Zookeeper every day/week and make changes as needed – √ and I'll tell you about it next week
The first order of business was to find out who Zookeeper's teachers would be. Because it's written into his IEP, we were able to find out which teachers Zookeeper would have a week before anyone else. There was a service day, where volunteers sign up to come get the school/teachers ready for the year, on Saturday, August 27th. I signed the four of us up in the hope that we would know who the teachers were by then and meet them ahead of the swarming crowds that gather at the official Meet and Greet.
We did. So, while BamBam and I went to his teacher's classroom to help, Sparky and Zookeeper went to his teacher's classroom. I didn't tell the boys that these were their teachers until after because I didn't want them to go tell their friends, but it also turned out to be a good idea because there was no pressure on them. BamBam was hoping for the teacher every second grader in the school was hoping for, the equivalent of my friend Lora, but he didn't get her. I was really worried about that, but meeting his teacher helped me see that this teacher might be even better for him. Which is also the equivalent of Lora because she would absolutely be the best teacher ever for my boys. Meeting her first helped to soften the blow when I told him he would be in her class instead.
I didn't spend much time with Zookeeper's teacher that day, but he and Sparky really liked her a lot. I didn't make the split on purpose, but I now realize it was better for me to go to BamBam's class because I think the room would have been emotionally charged had I been the one with Zookeeper.
So, Zookeeper meeting his teacher DONE!
Next was my meeting with Zookeeper's teacher, special education teacher, and principal. We set that meeting for Wednesday, August 31st. The principal told me in advance that his former special ed teacher, the one we loved, will be his special ed teacher again. I told Zookeeper and his response was, "Good." Sounds anticlimactic, but it was said with enthusiasm.
I got an assortment of pastries to bring in to show how much I appreciated them taking the time to meet with me. We had a very productive meeting, going over all the accommodations and how they will work. The principal even mentioned that Zookeeper had trouble with kids while waiting in line to go into class first thing in the morning. There's no supervision at that time, except for the safety patrol walking around the building, and some of the kids are out there a long time before the bell rings. They get restless.
The special education teacher suggested that Zookeeper go through the office in the mornings, show them a pass she made for him, and go straight up to his classroom. There he will pick up a schedule for the day, compare it to the regular schedule to see if there's anything different, then either help teachers with tasks or read quietly until it's time to bring the class in.
They even suggested he start this the first day of school. Because once Zookeeper starts a routine, even if it's one he doesn't like, there is no getting him to change it. He is definitely a stick-with-the-devil-you-know kind of kid.
So, meeting with teacher and special ed teacher DONE!
Earlier in the week, I got an email from the choir I'm in about the start of the new season on September 3rd. The choir is in its seventh year, so the email listed the goals and accomplishments for the previous years and for the one ahead. The new goal is to establish a small, auditioned sub-choir.
That's right in my wheelhouse! Given, that wheelhouse has 30 years of cobwebs on it, but still.
I signed up for the 7:40pm audition on September 1st, thinking that it would be soon enough that I wouldn't chicken out, but after the school meetings so I would be relieved and able to relax.
Turns out, not so much with the relaxed. Because, once I'd finished the meetings and was satisfied we had done everything we could until school starts, I realized how totally freaked out I was about the audition. I had nightmares on Wednesday night and slept even less than I had the night before.
The email didn't say anything about what the audition entailed. Neither did the sign-up sheet. I could have postponed my audition until after the first rehearsal, where I was sure there would be more information (there was), but I was afraid I would chicken out all together if I didn't do it on September 1st. I had convinced myself that I could not ask anyone and, once I decide something like that, well, let's just say Zookeeper's rigidity apple didn't have very far to fall.
I started trying to remember what was involved in high school and, for some reason, all I could think of was harmonic and melodic minor scales. Turns out the audition involved most of the all-state choir audition parts except for the scales.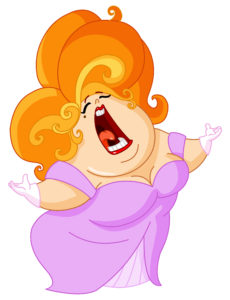 The director had me warm up a little, then she told me what the four parts of the audition would be: more warm up to check out my range, call and response (what I'm calling it because she plays notes on the piano and I sing them back to her),sight singing, and a PREPARED PIECE. Why couldn't the prepared piece be what I remembered from high school?
I crapped out on the range. My voice just stopped coming out. I used to be a mezzo soprano, but now I'm close to a contralto. Very strange. She said it's because I haven't sung for a while and it'll take more time for it to come back.
The call and response went well. I think she said I got all five.
The sight singing was disastrous. I started off okay, but then missed a couple of intervals and it went downhill from there. I commented on how flat I was and she said yes, but that I'd ended on the right note in reference to the piece. Meaning I was in the general vicinity of the right note, I guess.
Then there was the prepared piece and the fact that I didn't have one. She said I could sing something from our last show or Amazing Grace or Happy Birthday or Do Re Mi…
I still have a bit of a chip on my shoulder about Do Re Me from our last concert, so I picked that one without pausing to give it thought. I should have picked Happy Birthday. She asked what general key I wanted, but I didn't know, so she just chose one and I took off singing. By about Mi I realized it was too high for me. I kept going, but it felt like a disaster.
I was so nervous that I babbled about god knows what all the way through the audition. It was an embarrassment to the memory of the singer I used to be. The director was very kind and patient and said I did a great job. I guess we'll see. The last of the auditions are on September 20th and the first rehearsal is the 26th, so I'll know soon.
Either way, I'm hoping I can relax now and get some sleep.